When a marriage or relationship ends, child custody and visitation is usually the most critical issue.

The court is guided by one standard when determining the custody of minors - the best interest of the child. If you have reason to believe it is not in the best interest of your child to be in the custody of your spouse or to visit your spouse, we will find out if your belief can be supported with evidence.
Though it is important, normally, that each parent remain a strong part of a child's life, it is equally important that your child not be in an unhealthy environment. It is up to the courts to decide what constitutes an unhealthy environment, but we can help you in your efforts to prove your case, documenting the evidence to support your claim.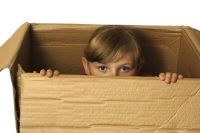 The life of a child is not a toy or a tool to be used by an angry parent.
We take any custody case very seriously and our main concern is the best interest of the child, most especially when there is any type of abuse or neglect present.
Call us at any stage of your child custody process; however, the sooner the better. In order to develop a plan of action, we will need as much information as possible and then check off a list of standard background inquiries that need to be initiated.
For example:
Is there drug/alcohol use involved?
Are the living conditions of the home unfit/unsafe?
Inadequate childcare?
Criminal history
Driving history
Incident Reports
Each child custody case is unique and requires an individual list of objectives. Have a pen and paper ready when you call because you will receive lots of ideas and tips on how to protect yourself and prepare the best possible child custody case for court.