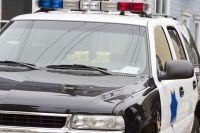 Police reports provide you a gold mine of information. People file police reports for many reasons like arrests, domestic disputes, traffic accidents, burglaries, fraud, theft, stalking, violence, etc. This search helps you find police reports on any individual in any city, town or county in the US.
If you know any individual was involved in an accident, the police report of the accident will get you loads of information on all parties involved, especially if lawsuits were filed as a result of the crack-up. Police reports usually include details on all the parties involved in the accident. The report generally includes addresses and other information for all of them. You can find out a lot more about everyone involved (including your subject) if any lawsuits were filed as a result of the mishap. From the names of everyone involved in the accident we can find out if any of those people are involved in any lawsuits. The paperwork for the lawsuit will provide lots of information about each party, particularly if the damage was deemed to be extensive.
If the other party filed suit, you can bet that the addresses for your subject in the court documents will be accurate, since the injured party has filed the suit with the intent of collecting damages.
We can even get you a list of all accidents a person was involved in each particular state. This is a custom search and is quoted on a per case basis.