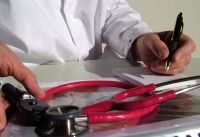 Worker Compensation investigations center around determining the facts surrounding an alleged injury by a worker on the job. The term AOE/COE refers to determining if a work comp injury is "Arising Out of Employment" or it is in the "Course Of Employment."
The thorough and competent AOE/COE investigation is crucial in the early stages of a Worker Compensation claim. Injury related accident facts must be established immediately because evidence gets lost and memories deteriorate with time. In addition, it is important to nail down the statement of the claimant and witnesses prior to possible coaching by interested parties.

At HC Investigations we conduct thorough and comprehensive AOE/COE investigations in a timely and efficient manner. We know that time is of the essence for you because you need to make important decisions early on in a claim.

Fraud Indicators
Below are some of the topics covered in our AOE/COE investigations.
Assignment

Investigation Summary

Claimant Information

Claimant Statement

Occupation and Duties

Date and Location of Alleged Injuries

Claimant's Allegations

Notice of Alleged Injuries

Concurrent Employment

Other Sources of Income

Prior Employment

Claimant's Activities

Claimant's Attorney

Employer Supervisor Statement (When Requested)

Witness Statements (When Requested)

Photographs (When Requested)

Coverage

Subrogation/Apportionment

Pending Investigation
Click here for a list of common Worker Compensation Indicators.